Is the American Dream Still Alive?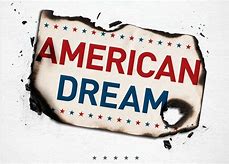 If you've been paying attention to the news, you've probably heard about the college admission scandal that has been plaguing celebrity reputations and causing concern among prospective university students who are watching an uneven playing field unfold in front of their eyes. It all began when Lori Loughlin and Felicity Huffman were among 50 people to be indicted on March 12th for allegedly bribing college sports coaches and teachers to get their children admitted into elite schools across the nation. This viral conspiracy has been named "Operation Varsity Blues" by the FBI, and it is the largest college admissions scheme ever prosecuted by the Department of Justice. 
These unfair acts, which have been going on since 2011, have impacted many people in a variety of ways. University students are enraged that certain students were admitted to colleges on the basis of their family's wealth, not on their own merit. The students involved in the scandal are being dropped from company promotions, including Olivia Jade, a social media and Youtube celebrity. Olivia and her sister were recruited for the USC rowing team after her parents paid $500,000 in bribes to college officials. Colleges are dealing with investigations into their undisclosed admissions process. The parents involved in the scandal are facing the possibility of time in jail and will be indicted with multiple charges.
While new details and drama emerge from the case everyday, there is a bigger picture here that must be considered. That is the American Dream. The American Dream is the ideal by which opportunity is equally available to any American, allowing for the highest aspirations and goals to be achieved. Success is given to those who employ hard work and sacrifice it all to attain their greatest dreams. As Americans watch this scandal unfold, does this dream still truly exist? Does America still have unlimited opportunities for those who actually work for it? Or is a gloomy truth coming to light in the country we thought we knew so well?
To students who were turned away at these top-tier schools, this news comes as a shock. Were their spots at universities taken away because of some bribes paid for an unqualified student? Was someone's rowing team spot at USC seized by a celebrity's kid who never even played the sport? 
For now, it's up to the courts to decide the fate of these families involved in the scheme. We have the responsibility of realizing the impacts of these kinds of events and how they dramatically alter the country we have so strongly believed in. We cannot ignore these rude awakenings that disturb our sense of the reality we live in. The pursuit for change is ahead of us, and we must prepare ourselves for this long journey full of twists and turns at every stop.