Join Environmental Club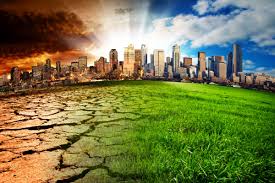 Did you know that, according to National Geographic, more than five trillion pieces of plastic are floating away in our oceans? How about the fact that plastic kills one million sea creatures, and that four billion pounds of trash enters the ocean each year? Our atmosphere is warming up every second and ocean levels are rising exponentially. Scientists believe that we only have 12 more years before our global temperature reaches an irreversible tipping point. Only 12 more years! We need to start taking action to help save our planet. 
We believe that today's youth is incredibly enthusiastic about making a positive impact, which can make a massive difference in the many environmental issues we are facing as a society. Environmental club is dedicated to empowering the youth to start making changes in our community, no matter how big or small. Our goals for this year are to engage in educational programs such as educating the youth on how we can make a change in our community. We also want to participate in community service such as river and highway clean ups, fundraisers, and raising money for various environmental organizations. We also have plans of teaming up with TerraCycle to recycle snack bags and invite motivational speakers on how we can advocate for our planet. 
We believe that we can make a positive impact in our community and once again, it starts with us. If you are interested in joining Environmental Club, please contact Mr. Rodewald ([email protected]) or Mrs. Piper ([email protected]). Feel free to contact the officers as well, Jahnavi Bonagiri ([email protected]) and Aaliyah Hussain ([email protected]). We meet every other Tuesday in room K206. We are always open to new ideas! Earth is the only home we have, let's start protecting it!