How to Become a Great Young Novelist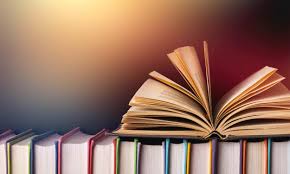 Writing a novel is one of the best ways to express your creativity. It allows you to express your imagination with the world. Novels can take us to lands that never exist, other planets, to the past and to the future. Believe it or not, there's a good chance that half the movies you watch are based on books. You see a lot of literary elements in every film you watch.
So, how do you become a great novelist? Well, putting your pen on paper – or finger on keyboard, as we're in the 21st century – is the right way to start. But publishing your work is where things get tricky. But I learned how to solve that problem when I participated in a Creative Writing class with the English teacher, Mrs. Dils. This past November, my fellow classmates and I participated in the event that gives this class its name: National November Writing Month, or NaNoWriMo as it's more commonly called.
Throughout the month of November, we were tasked with writing a novel. By November 30, we had to write a minimum of 10,000 words. Once we reached this goal, we could continue with our story.
I learned that once you have achieved your goal, you could get your novel published with Blurb, a self-publishing company that has partnered with NaNoWriMo. What happens next, I cannot tell, as I am still writing my novel as I am writing this article.
But I do know that there are incredible writers in this school. One of my fellow classmates has written over twenty-thousand words, according to the records Mrs. Dils keeps on her NaNoWriMo homepage. I must admit, I've never written that many words throughout November at this point.
If you want to be a great novelist, sign up for this program. It's free, but it requires a non-school email address, and you'll have to wait until next November to get started. But if you haven't finished your novel by November 30, you can still write. I am certain Leo Tolstoy did not write War and Peace in less than a month!