Rishi Sunak at Number 10: UK Makes History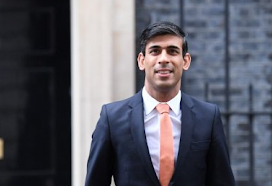 October 24th, 2022: South Asians all over the world woke up not just to celebrate Diwali, the Festival of Lights, but also to watch Rishi Sunak become the first person of color, the first British-Asian, to become the Prime Minister of the United Kingdom. Sunak joins the likes of Benjamin Disraeli (first Prime Minister of Jewish origin/descent, 1874) and Margaret Thatcher (first woman Prime Minister, 1979). With the resignations of Boris Johnson and Liz Truss, Sunak is the third UK Prime Minister in three months. 
After a rushed Conservative Party race, Sunak inherits not only a country in economic crisis but also a deeply divided Tory Party. In his first speech to the nation on Monday afternoon, he announced, "There is no doubt we face profound economic challenges…We now need stability and unity, and I will make it my utmost priority to bring my party and country together."
Sunak faces a broken economy amidst spikes in global inflation rates. The UK is facing a rapid rise in living costs, energy, and electricity costs, employee strikes due to low pay, and railroad strikes across the country. 
Within hours of becoming the leader of the Conservative Party, the Labor Party criticized Sunak for not having an Electoral Mandate. They have intensified the call for a General Election, putting Sunak in a tight spot. The world and an unsteady global market will have to wait and see whether the UK will wait until January 2025 for the scheduled General Elections, or hold them sooner. Will Sunak be able to unify a deeply divided Conservative Party and a fiscally burdened Britain?
Rishi Sunak at Number 10… Although the symbolism is hard to ignore, only time will tell if it amounts to systemic changes in British society and politics. 
Works Cited
Atlantic Council experts. "Experts React: Rishi Sunak Makes History as Newest UK Prime Minister. Can He Calm a Country in Chaos?" Atlantic Council, 24 Oct. 2022, www.atlanticcouncil.org/blogs/new-atlanticist/experts-react-rishi-sunak-makes-history-as-newest-uk-prime-minister-can-he-calm-a-country-in-chaos. Accessed 6 Nov. 2022.
Islam, Faisal. "Rishi Sunak: The Most Urgent Problems Facing the New Prime Minister." BBC News, 24 Oct. 2022, www.bbc.com/news/uk-63373258. Accessed 6 Nov. 2022.
Landler, Mark. "U.K. Live Updates: Rishi Sunak Is Set to Become next Prime Minister after Last Rival Withdraws." The New York Times, 24 Oct. 2022, www.nytimes.com/live/2022/10/24/world/uk-prime-minister.