Bringing Holiday Cheer: Shaker Students Window Paint to Spark Seasonal Spirit
On December 10, 2021, students gathered in the upper J Wing after school to partake in holiday window painting. Organized by the Shaker Student Government committee, this event is an annual tradition of Shaker's to add a little festive spunk to our school, and bring some holiday energy after spending an entire school year online.
"It allows everyone to really come together as a community," says junior Aabidah Azfal, who has been a student ambassador for Student Government since her sophomore year. She has diligently promoted many of her peers to come participate, and took charge as one of the leaders of this event.  "I feel like it's such a wonderful opportunity that I don't believe other schools get, that I'm really glad that our school does. It's a great way to get engaged in the school!" she says.
And for some students, such as junior Hannah Lee, window painting has been an exciting activity to look forward to every holiday season, ever since she began participating as a freshman two years ago.
"I always loved window painting, and especially this year, because of the pandemic, I feel like adding holiday spirit is so important since we're finally in the back-to-school environment," Lee says. "I look forward to coming to school and seeing all the things everyone has worked hard on. It's nice that students can express themselves through window painting."
Keep an eye out for all the wonderful holiday paintings in the upper hallways!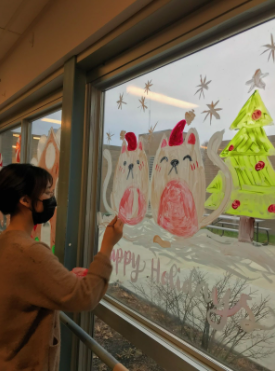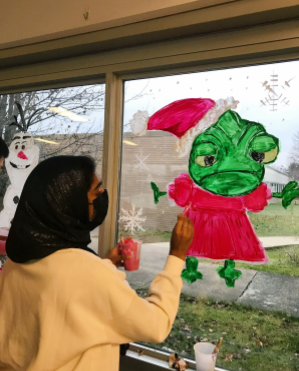 Focused artists at work.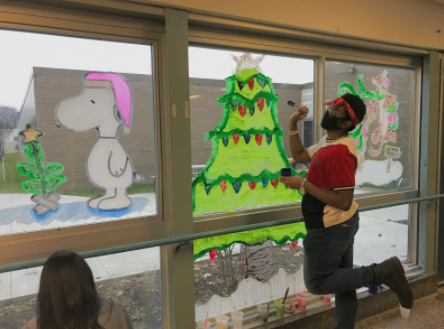 Feeling festive!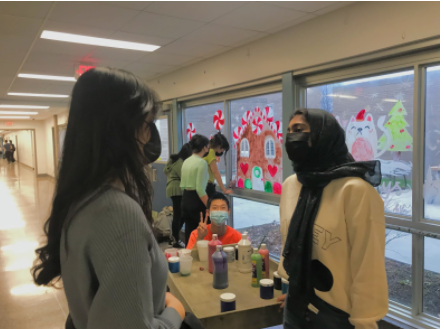 Student Government ambassadors in deep, important discussion, featuring a photo bomber.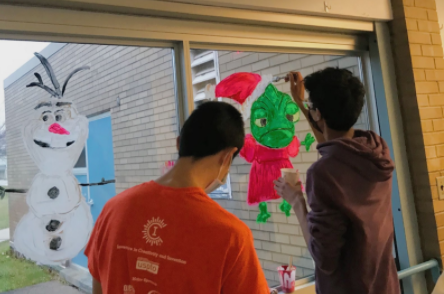 Olaf and Pascal!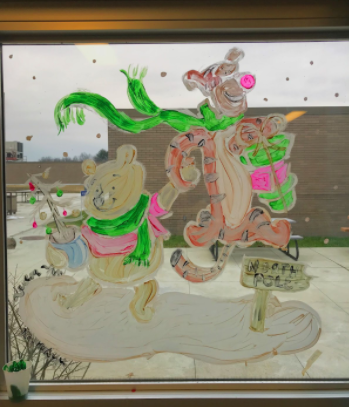 Shaker's art students show off their skills!