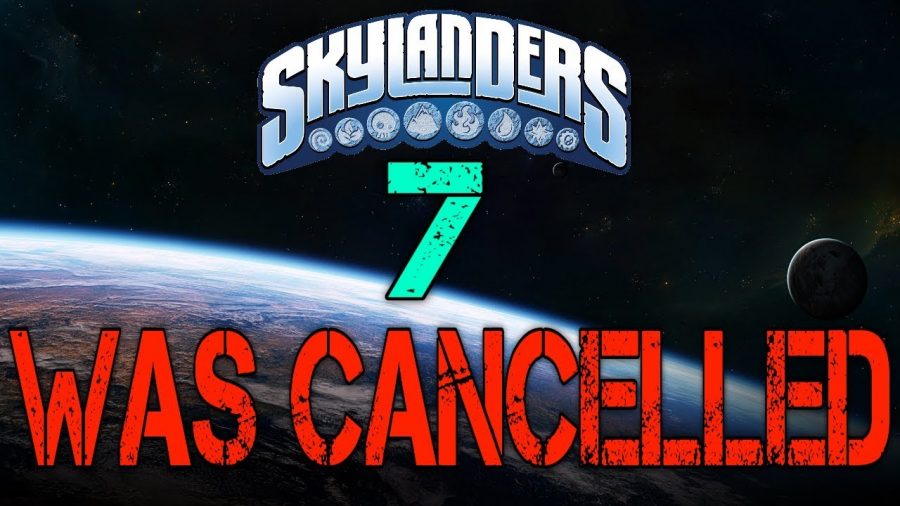 Introspection #5: A Bittersweet Farewell to Skylands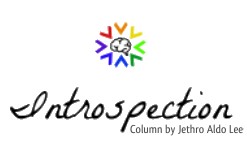 "It's crush hour!"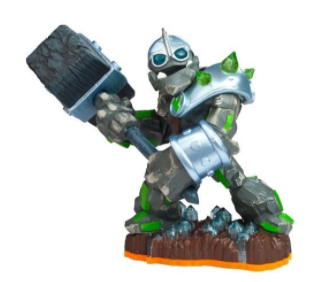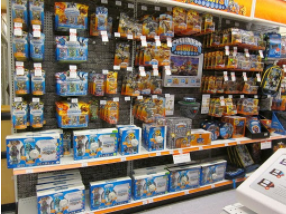 Three words that changed my life.
When that phrase rang through my ears after I placed the Skylander character figurine, "Crusher," on the so-called "Portal of Power" grandly displayed in Walmart, adrenaline pulsed through my young veins. The thought of a simple toy coming to life in a magnificent video game boggled my mind. "Toys to life" games were relatively new at this time, so a game that seemingly connected Earth to expansive and virtual islands was something that my fourth-grade-self needed to acquire. My parents were reluctant: they were concerned that once I got older I would seldom play the game, causing the game's purchase to be a waste of money. To be honest, the gameplay experience is expensive, for not only would one have to consider the price of the game's starter pack, but also the additional costs with purchasing more Skylander figurines to be able to adventure as more characters in the game.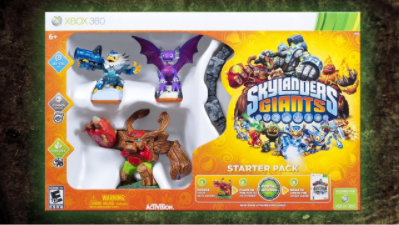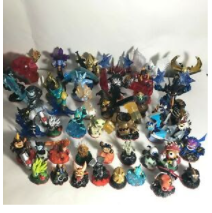 Yet, on Christmas of that year, 2012, under the tree was a big, flashy red present. The way it elegantly shone under the soft sunshine gleaming through my window accentuated the commodity's grandeur.
I was holding a treasure.
As I tore at the wrapping paper, gradually revealing the Skylanders: Giants starter pack in my impatient hands, I joyously imagined all of the thrilling adventures that the game would provide me.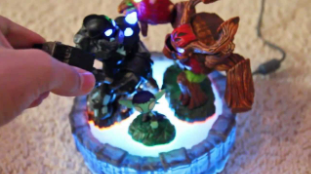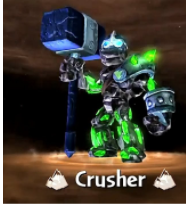 The game consumed my elementary school years with fighting trolls, exploring element gates, upgrading my Skylanders, and so much more. The amount of fun that Skylanders contained cannot be expressed in this one article. To say the least, Skylanders filled my childhood with pleasure. Many aspects of my life contributed to my carefree spirit in the past, but Skylanders was definitely one of the most influential. I would spend hours on the weekends playing, and even replaying, various levels on Skylanders: Giants. The game actually delighted me so much that I urged my parents to begrudgingly buy me the rest of the Skylanders series: Skylanders: Spyro's Adventure, Skylanders: Swap Force, Skylanders: Trap Team, Skylanders: Superchargers and Skylanders: Imaginators. My room's blandly white walls were soon crowded (and still are) with the vivid posters that came with each game's starter pack.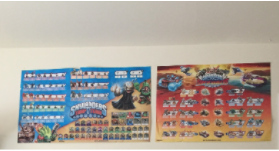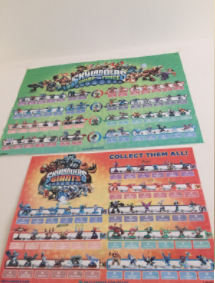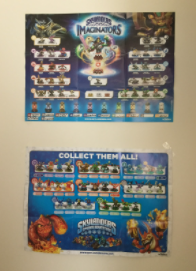 Skylanders was paradise.
In 2017, I was nearing the end of my middle school years and preparing for my transition into high school. Life in junior high school was busier than it was in elementary school, but I still spent my free time periodically returning to Skylanders. Since certain game features could only be unlocked with certain characters, at this point my Skylander figurine collection became quite large with around 30 characters. Around December, my head was already scrambling with ways to bug my dad to purchase me the next possible Skylanders game. But when my hopeful eyes peeked on the Internet to reveal what that game would be, I was met with a harsh truth.
Skylanders was canceled.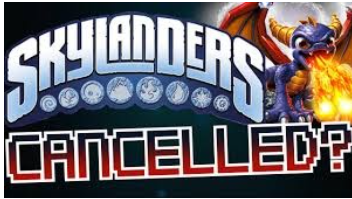 I knew that the end of the franchise was inevitable. Like with all stories, the series could not continue forever. But even though I was not playing video games as much as I used to, I still felt distraught. Skylanders defined a large part of my life, and now that it was being discontinued, my soul felt ruptured. A part of me was missing. 
Skylanders transported me to a place of emotional freedom. After long weeks of diligently studying, the game unchained the wild spirit within me that craves for jubilant journeys. My eyes were glued each second that I was faced with the precious qualities contained within Skylands. Once I finished a game's story, I would immediately make plans to redo the entire story. Many may say that the video game gets boring as you keep replaying its levels, but for me, the mystery that comes with the possibilities of redoing a Skylanders level excited me because the game possesses so many hidden features that I could never find on my first run-through.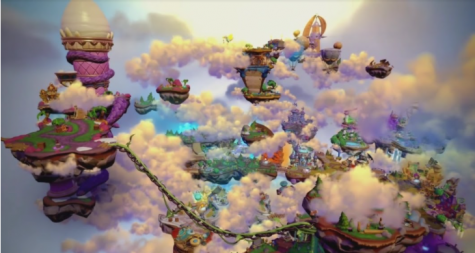 Furthermore, Skylanders is more than just a video game. From heartwarming stories of a dying ghost saving a Skylander's life, to an egotistical air balloon pilot realizing that being a hero is more than just the fame, the game contains pleasant themes that inspired me to become a better individual. Skylanders is a prime example of how video games are not always a waste of time. In fact, video games can provide an entertaining way for kids to learn about crucial lessons through situations that cannot be replicated in their physical surroundings. Arkeyan ghosts who sacrifice their lives to help you on your mission to save Skylands do not exist on Earth, but they do exist in Skylanders.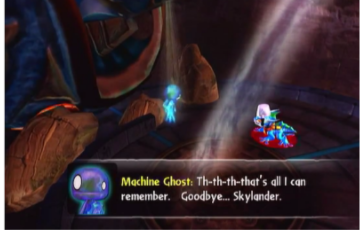 Also, Skylanders strengthened my emotional bond with my sister. Even though we constantly argued over slowing down a story's progression by exhausting our Skylanders, skipping areas that could contain secrets, or whether or not we could play as "Golden Queen" for the day, those minor conflicts were overshadowed by the abundant joy that the game sparked between us. No matter what, we always set time aside during weekends for playing video games together. Skylanders was always our top choice, mostly since the game is much more entertaining with two players involved. My sister shares with me a strong affinity for the series, yielding a love for characters like "Hex," "Cynder" and "Roller Brawl." From our collective cries of victory to our discussions about our opinions on certain levels, Skylanders treated my life with touching moments with my sister, pulling us together tighter than before.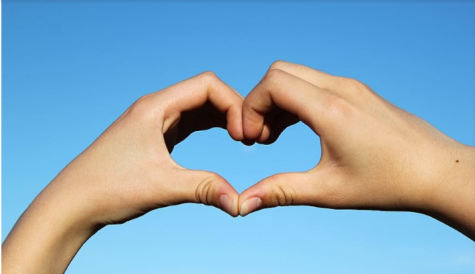 Finally, the sheer effort put into the franchise is incredible.  The developers created 175 unique toys that can be brought to life in the games, from forest elf ninjas to gleaming crystal dragons. Also, the six games in the Skylanders series each offer around 10-25 levels. That range includes expansion packs with bonus levels that can be purchased separately. Each level brings its own unique aspects and enhances the games in ways that one cannot foresee.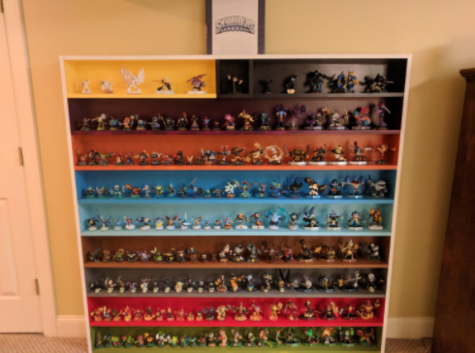 One particularly enjoyable level was in Skylanders: Giants, in which my progress would be determined by the choices that I made regarding a series of "would you rather" questions from a being known as "the Oracle". For example, the teal one-eyed mythical creature asked my Skylander if my Skylander would rather tame fire or channel water. If I chose the fire path, then my Skylander would have to deal with vicious volcano monsters. If I chose the water path, then my Skylander would have to battle wicked water dragons.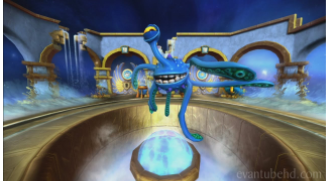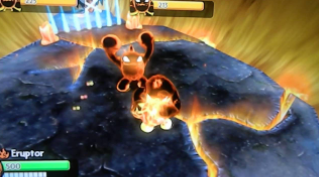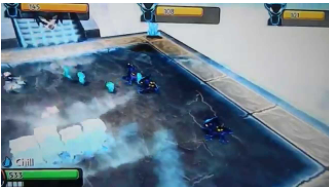 Another fascinating level was in Skylanders: Trap Team, which brought me to the palace of one of the game's main villains: Golden Queen. Along with the level's gorgeous Ancient-Egyptian-inspired design, the developers' strategic traps and obstacles made me both nervous, yet mentally prepared, to banish the Queen from her throne once and for all of Skylands. 
With each step that our characters took up the long stairway that led up to her throne, confidence gracefully flowed into my sister and me for one of the most compelling boss battles that we would encounter.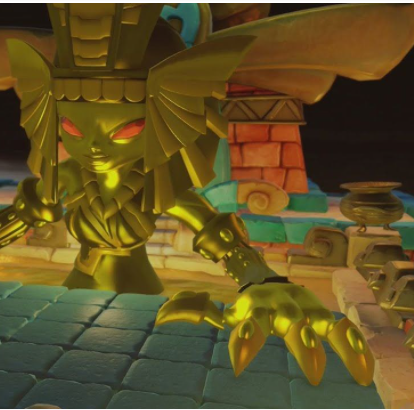 Skylanders currently does have an app game called Skylanders: Ring of Heroes. However, the experience of the mobile app cannot suffice for the enjoyment that I yielded from playing the Skylanders console games. Other than the fact that the app crashes after five minutes every time that I try to open it, Ring of Heroes lacks the innovative depth that made the Skylanders series so special in the first place. The levels in the app all basically have the same objective: eliminating enemies one-by-one through certain attacks from your line of characters. You can upgrade your characters as much as you wish, but not to the extent that you could in the other Skylanders games. Moreover, while the other games connected the physical world and the virtual world by allowing a toy figurine to "enter" the game with a "Portal of Power", Ring of Heroes isolates itself in a phone.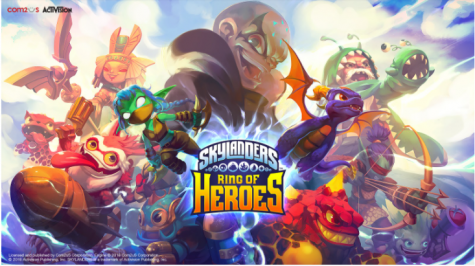 Essentially, the game is just endlessly fighting waves of bad guys until you reach a boss to defeat. There are no "Soul Gems" that unlock amazing powers for your Skylanders to discover, "Heroic Challenges" that can improve a Skylander's battle statistics for you to complete, or pirates to play "Skystones," a fun and mind-intense board game, with. For me, Ring of Heroes can never match the glorious plethora of features presented in the Skylanders console games. To say the least, the app is a disappointment for my nostalgia.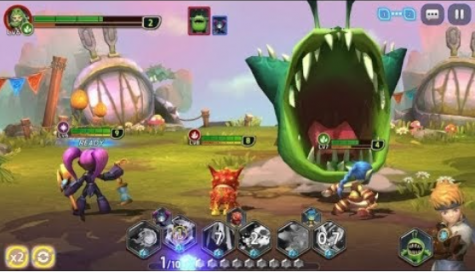 So other than the existence of a lousy app, Skylanders is truly gone. The game brought me great struggle, forcing me to redo failed levels and consuming hours of productivity away from me. But it also brought me joy, fueling my childhood with pure euphorias.  Even though I am long past the days in which I have the time to devote hours to video games, I still yearn for moments of playful relief. Unfortunately, I have not touched a Skylander figurine since the summer after my sophomore year. But with my graduation just around the corner, I will surely incorporate the series within my bliss summer vacation before my scary, yet fresh, college experience. While I will never get to see how the story of Skylands would have progressed through the minds of the Skylanders developers after the conclusion of Skylanders: Imaginators, I still appreciate Activision, Toys for Bob, and the rest of the Skylanders team for treating kids with their wonderful riches. Earth continues to be gifted by the wonderful creativity of geniuses who formulate activities that engage with a child's spirit. 
Skylanders will forever be one of the best gifts that were introduced to my life. I am still grateful for whoever believed that the tale of a purple dragon fighting a puny and bald villain would invigorate children with pronounced comfort.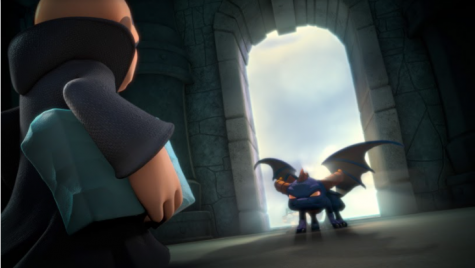 Skylanders may be done for, but its place in my heart is permanent.