Seven Books that All Teenagers Should Read
We always hear about how good reading is for the mind and how much better it is than the video games or phones we spend much of our time on, but books can be dull. Many of us only read the required reading books for school which can be boring and long and restrict the kind of books we experience. In this article, we will list seven books that all teenagers should read before they swear off reading.
1. Slaughterhouse-Five 
by Kurt Vonnegut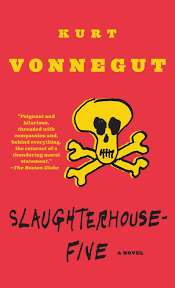 Slaughterhouse-Five is a fictional novel published in 1965 by Kurt Vonnegut.  It follows a time traveler named Billy Pilgrim and his endeavors in which he goes to different times in his life like being a soldier during World War II, a well-off optometrist, a bedridden patient in a hospital, and even to his otherworldly travels to a planet called  Tralfamadore. The novel explores themes like free will and predestination in a compelling and intriguing way that many other books fail to do. The book, like many other of Vonnegut's novels, is a good way to experience a classic novel without feeling bored or confused.
2.
The Perks of Being a Wallflower 
by Stephen Chbosky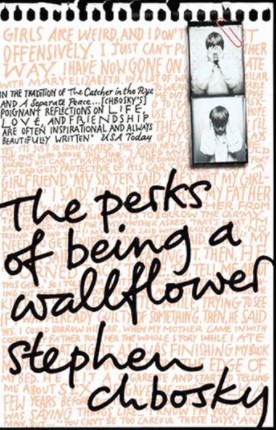 The Perks of Being a Wallflower has been loved by teens for over two decades and is known for its mature themes and how relatable the characters are. The book follows a freshman in high school named Charlie and his two older friends named Sam and Patrick. The book is about all the things that Sam and Patrick introduce to Charlie as he grows up. The novel has been commended for touching on many subjects, like mental health and abuse, that many other teen books stray away from. It is a relatively short book told in the form of letters written by Charlie, so it is easy to get through and overall worth reading no matter what age you are.
3.

The Outsiders
by S.E. Hinton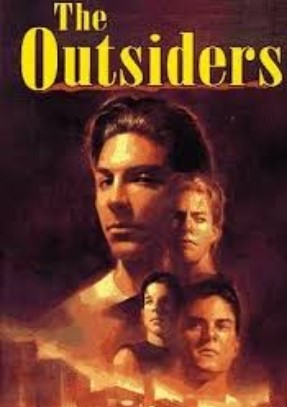 The Outsiders by S.E. Hinton is a realistic fiction book published in 1967 when Hinton was only 17. The book was inspired by the events in Tulsa, where she grew up. The book is about fourteen-year-old greaser Ponyboy Curtis and his life after he leaves his hometown and goes on the run with one of his friends to avoid being arrested. It manages to be compelling while taking on many social issues like class division and violence among teenagers at the same time, doing a great job of showing how people aren't always how we perceive them.
4.

The Color Purple 
by Alice Walker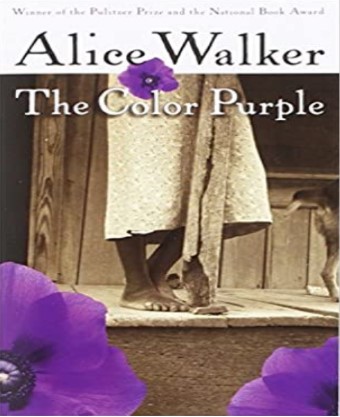 The Color Purple is a widely acclaimed novel with both a Pulitzer Prize for fiction and a National Book Award. The book follows the life of Celie, a young black woman who lives in the South toward the beginning of the 20th century. The novel is told in letters written by Celie to God and letters written between Celie and her sister Nettie. The book, while a bit longer than some of the others on this list, is exceptionally well written and tells the story in an engaging way that really makes the reader empathize with Celie. It made the BBC's list of the 100 Most Influential Novels of All Time and is a story that everyone should read at least once.
5.

They Both Die At The End
by Adam Silvera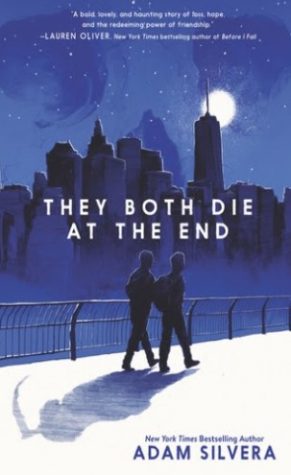 They Both Die At The End is a dystopian fiction novel published in 2017 by the acclaimed Adam Silvera. The book follows two teenage boys, The boys Mateo and Rufus, live in a world where people receive a call on the day that they will die and are informed of their fates. Mateo and Rufus meet after they both get their calls. The book is a new take on the young adult dystopian genre and doesn't include any of the genre's typical done-to-death tropes like "the chosen one" or the love triangle that takes way too long to work itself out. The main characters are relatable and the book does a good job of introducing non-major characters without making them feel like an afterthought. The book is engaging throughout and is definitely one of the best teen novels of the last ten years.
6. The Haunting Of Hill House by Shirley Jackson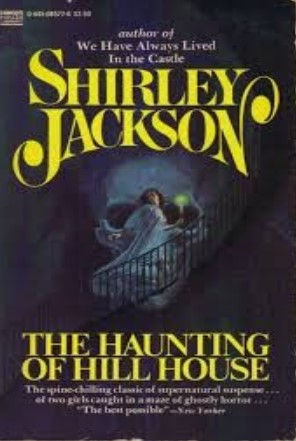 The Haunting Of Hill House is very well known for its adaptation into a Netflix Original Series in 2018, but its source, while also a fantastic story, is less known to younger generations. It was written by Shirley Jackson, the author of many famous stories like The Lottery and We Have Always Lived in the Castle. The book is often referred to as the best book of all time and has received praise from many other authors and journalists. The book is written in a way that makes the reader have to think about what they have just read, while also making them want to sleep with one eye open without using much gore or extreme violence. The Haunting Of Hill House is, without question, one of the best horror novels of all time and is a great introduction to the genre. 
7. A Long Way Down by Jason Reynolds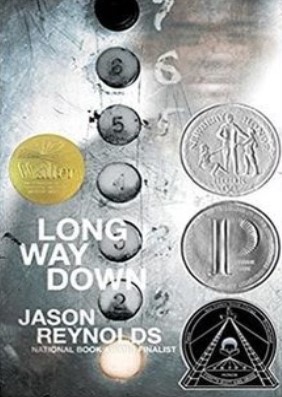 A Long Way Down is the sixth novel written by Jason Reynolds and his first novel written in verse. It follows the story of a fifteen-year-old boy named Will who wants to avenge his brother's murder. He enters an elevator, and as he goes down, he meets familiar faces who make him feel differently about his situation. The book is hard to put down and it is clear that the author put thought into each passage. The book is very interesting and breaks the misconception that poetry is always boring or hard to read.