The Gaming World Amidst A Pandemic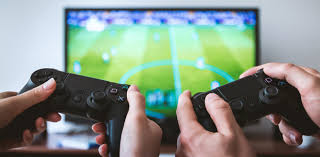 "Hey I have a great idea! Let's get married in a video game!"
Due to the Covid-19 pandemic, this statement is a very legitimate one for some. According to BBC News, an event in Animal Crossing: New Horizons has allowed players to hold in-game weddings in lieu of traditional in-person ceremonies. 
The gaming environment has not only seen a major shift in its success but also one regarding the style of gameplay. Overall the gaming industry has seen immense growth among sales with the BBC reporting a 20 percent increase in revenue from the year 2019 totaling to $175 billion. Many sources have also reported on a large movement towards community and team based games which have provided people a social outlet during lockdown. 
The Washington Post reports Animal Crossing has experienced an increase of 13.5 million copies sold on the Nintendo Switch console which also saw a 24 percent increase in sales in the month of March alone. Animal Crossing, being an exemplary community driven game, has witnessed school graduations, birthday parties, weddings, and many more events that have been deemed risky and taboo due to social distancing regulations.
The BBC also reports a psychological study conducted at the University of Albany concluding, "Animal Crossing in particular provides laid-back escapism and soothing feelings of safety in these turbulent times." Animal Crossing has proven itself to be an especially versatile game during the pandemic, allowing players of all ages and backgrounds to stay inside and still enjoy their time with others.
Gaming has long been recognized for its ability to connect people through virtual platforms. This year in particular has seen the explosion in play of Among Us, Fall Guys, and Jackbox games which have taken the place of party games in the traditional sense. The BBC reports Among Us alone has received almost 100 million downloads paired with an immense growth in viewership on platforms such as Twitch and Youtube.
As a whole, Twitch, being the largest streaming outlet on the internet, has experienced a great increase in viewership throughout the Covid-19 pandemic. With its near monopoly over the broadcasting of eSports which has not experienced a decline like conventional sports, gaming championships have been able to continue remotely. Twitch is also very well known for its interactive environment allowing creators to directly respond to messages from the audience. According to the BBC, Twitch has seen an increase of viewing hours of five billion hours, a reported 83 percent increase from the year of 2019. Playing video games and watching video games have largely coexisted as methods of enjoying games. Those that are interested in watching competitions or just their favorite personalities are free to do so by using these viewing platforms.
There have been some shortcomings in producing consoles and releasing games, evident in the increasing demand for products such as the new XBox Series X and the Playstation 5. However, according to the S&P Global, Sony is still projected to sell 3.5 million PS5s by the end of the year and Microsoft is not too far behind with estimates of around 2.8 million Series X consoles to be sold by the end of the year.