Farmers of India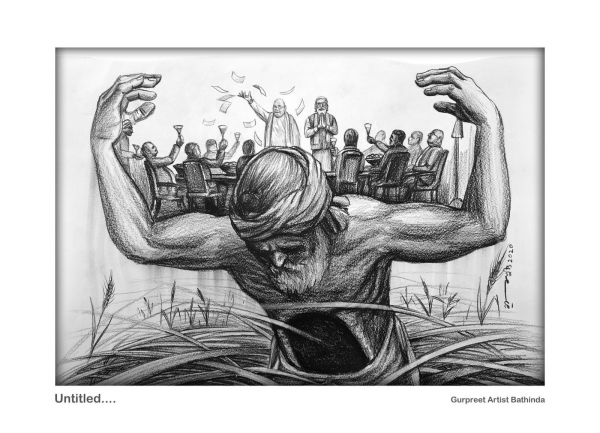 Gia Patel, Writer, Editor, Web Manager
February 4, 2021
In September 2020, the Indian government passed three new farming laws. These laws loosened rules for the sales and pricing of crops that farmers are growing. 
There are currently about 1.6 million farmers in India who are protesting against these laws, which are leaving them in debt. The average amount of land per farmer is five acres. 
The Farmers' Produce Trade and Commerce Act allows for trade outside the APMC (Agricultural Produce Market Committee) markets. This means that people aren't regulated or supervised when trading.
The Farmers Agreement on Price Assurance and Farm Services Act ensures that the business agreements are strictly between the farmers and the buyers with loosened supervision. The farmers don't make enough money or have enough power to fairly negotiate prices with the buyers. This is a larger issue with bigger companies buying more goods from the farmers at a cheaper price. This also greatly impacts the farmers. 
The Essentials Commodities Act allows the Indian government to regulate the supply of certain foods and eliminates any storage limits that were set by the government before.
These bills are designed in favor of the larger companies and corporations. They also make farmers very vulnerable to accept the terms of the larger buyers.
Suicide rates among farmers are continuing to increase since the bills have been passed and have started to impact farming families even more. Many are also committing suicide to prevent paying the debts, but they do not realize that the debt would fall upon their family.
The farmers are protesting and boycotting these laws and refusing to sell or produce, which is, and will, continue to make a big impact on the farming sector. Without the farmers producing food, we will have no food. Right now we think that this is not a big issue and we have plenty of food, but in the near future, there will be a shortage of food.