Admirable Advancements for America's Adolescents
It was another typical Saturday morning. Bogged down by the intense number of hours I spent studying for my upcoming SAT Subject Tests, I decided that I needed a little break to keep myself sane. Expecting another typical fall selfie or venture to another apple orchard, surprise washed over me to see an intriguing message pop up on one of my friends' social media posts.
"Vote now."
This same message presented itself across the accounts of many of my peers.
Most of my friends are not even close to reaching the proper voting age  (the much-anticipated age of eighteen), but many of my peers and I are highlighting the importance of informing oneself politically and keeping up with the current events of our nation. What is the importance of staying informed today? How much of a difference do the youth contribute to the progression of American society?
Surprisingly, more than one would expect. Especially compared to the situation in America hundreds of years ago, young voters are playing an increasingly important role in the fate of American politics. According to the Atlantic, "in 2020, for the first time, Millennials and Gen Z (which comprise young adults born in 1981 or later) will equal Baby Boomers and prior generations (older adults born in 1964 or earlier) as a share of all Americans eligible to vote, according to a new study from the nonpartisan States of Change project." As society is placing greater trust in its young citizens across the nation, more adolescents feel empowered to spread awareness about what they believe America lacks and what it needs to change. Notable figures include 17-year old Swedish environmental activist Greta Thunberg and 23-year old Pakistani activist for women's education, Malala Yousafzai.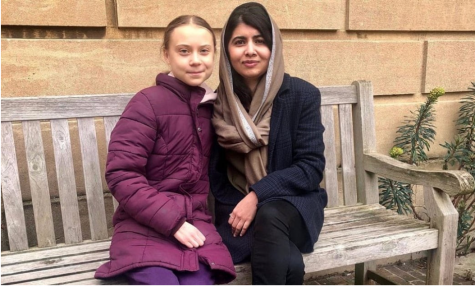 The impact of such brilliant young minds proves itself at the very election year this article is being written. With the importance of making one's voice more apparent these recent years, more citizens are casting their votes than ever before. Greg Hellman in en.as.com cited that in the 2016 election, just below 139 million individuals voted.
It was projected that 150 million people will vote this year, an unprecedented 62% of the population.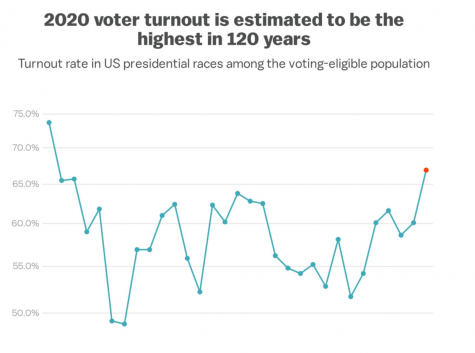 The statistic, conceived by Michael McDonald of the US Elections Project, underlines the evolving political awareness people across America are obtaining. The importance of staying politically informed is increasingly appealing throughout the nation, especially to young Americans.
And no one can deny the existence of these changes. 
For the first time since 1996, Arizona, the Republican stronghold where figures like Barry Goldwater and John McCain reside, voted Democrat. Furthermore, Biden acquired slim majorities of states that voted Republican in 2016, such as Michigan and Wisconsin. And while the 2016 election polls made it clear that Trump would have the advantage in the race for the presidency, the polls this year had revealed that the race was too close to call, with certain "swing states" whose final count of votes could have made or broken the election. Such states included, according to the Associated Press, Georgia, Nevada, North Carolina, Pennsylvania, Arizona, and Florida. Even with the virus forcing many Americans to stay home, Biden and Trump were predicted to have the highest number of votes in any presidential election across the entirety of American history. These votes demonstrate America's diffusing realization of the importance of politics in shaping our nation, especially for the youth.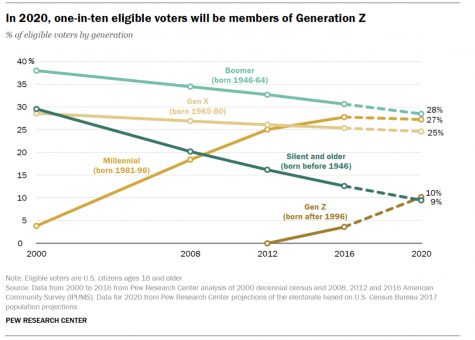 For students nationwide, like Shaker High School senior Caroline Bae, this year was sure to make some "driven by the current political environment to make sure my voice and other American voices were heard in that we wanted change." Bae, who recently turned 18, is just one of the few students who experience this same feeling.
Shaker High senior Sneha Malneedi shares the same sentiment. She professes that to take full advantage of America's allowance for democracy, one must stay informed. Otherwise, he/she might risk promoting a certain ideology that may outwardly seem appealing, yet it truly misaligns with your values upon further scrutinization.
"There needs to be a constant understanding and auditing of the system by everyone in order for it to keep working for the people," Malneedi declares.
Of course, individuals who yearn to partake in the political process but are not at the age to do so hold these feelings too. Shaker High School senior Alvira Tyagi still finds it in her best interests to stay politically informed to be prepared for when she can finally insert her first highly awaited ballot for the future of America. She highlights that "By simply staying informed on current events, researching the campaign platforms of the candidates, and engaging in discourse with your family and peers, you can take steps towards developing a greater sense of your stance in regards to the many challenges society faces today."
One of the main causes of this phenomenon is social media.
No longer a crazed tool for snazzy selfies or picturesque travel photos, social media has become a platform for cohesive research about our country's ongoing issues and various approaches to tackle those problems. From videos of black individuals abused by police officers to a post educating one about the electoral college, social media has proven to be a valuable tool during these unique times.
In late May of 2020, thousands of people shared their anger and condolences with the shocking death of George Floyd. A video of him being helplessly held down to death by a white police officer rapidly spread across social media platforms, leading many to call out the social injustices in America. These voices have fueled the "Black Lives Matter" movement in our nation, consisting of individuals fighting for racial equality as black Americans are continuously oppressed, as noted by the following deaths of Breonna Taylor and Ahmaud Arbery.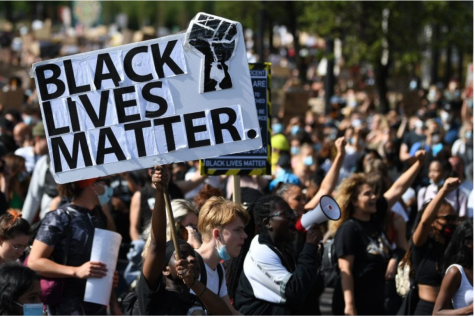 "The posts have educated me greatly," confirms Shaker High School senior Yifan Kao. "It has given me a sense of awareness to what has been going on in this country as the media may not report everything."
She also agrees that social media plays a large role in keeping the youth informed. She sees value in the rapid pace at which stories can be spread throughout online platforms. Yet, in a sea of blogs, tabloids, and independent voices, there is a concern that teenagers will be prone to receiving political "information" based on unsupported opinions. Thus, the importance of reliable news outlets such as the Associated Press and the New York Times is growing during these times of change as well. With social media, though, "It also is dangerous as anyone is allowed to post whatever, including fake acts just to get clicks and revenue," Kao concedes. Nevertheless, she still believes that "it is helpful."
Thus, notable political figures including Donald Trump and Alexandria Ocasio-Cortez have taken advantage of social media to address the youth, and it has proven effective. Many are aware of the plethora of tweets Donald Trump has made throughout his presidency. "Twitter is still the most popular platform for [politicians]," explains Matt Compton, a director at digital strategy agency Blue State Digital and the former digital director for Hillary Clinton's 2016 campaign. "But there's a very real trend in Instagram adoption." Recently, Ocasio-Cortez set time aside to play the highly crazed game, "Among Us" with fellow Americans. Through her streams, she tremendously raised about $200 K for COVID-19 relief. The adoption of technology among political figures is proving to enhance the relationship between the American government and its crucial young voices of the nation's future.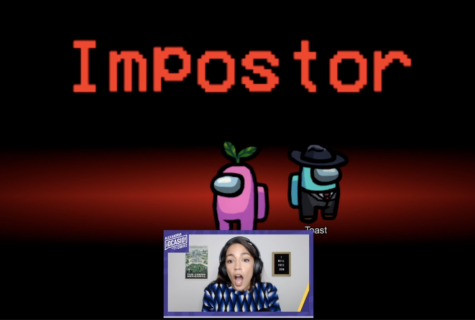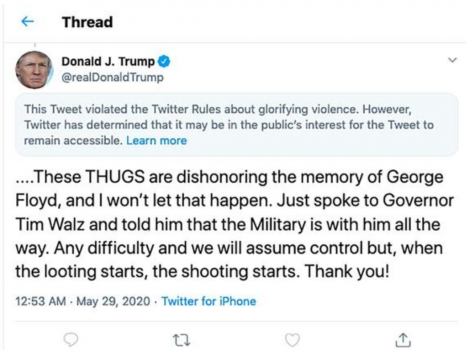 Therefore, Instagram is a chance to mend the disparity of active engagement between the older and younger in regards to our nation's issues. Bae believes that young citizens hold an especially important role in shaping the country's future based on their predeterminations. By staying informed, she learned from NASA that our precious planet only has a mere 12 years before irreversible climate change, emphasizing the actions kids need to take to promote change ASAP. 
She believes that young voters have experienced the most diversity thanks to the technology developed for those who experience other cultures, not only at home, but through physical journeys as well. Thus, the youth are more open to people of different backgrounds, especially compared to those living before the Civil Rights Movement. If young voters want to spark the change that their ancestors failed to make happen amongst conservative mindsets on how the world should work with little incentive to change it, then they should make sure to have their voices heard.
"We are the future," Bae enforces.
By now, practically all American states have already surpassed half the number of ballots cast in the 2016 election. Some states, such as Washington (105% more ballots) and Texas (108% more ballots) have already registered more early votes than in 2016. Florida, a state that both Republicans and Democrats sought to snatch in the election, had seen approximately 9 million votes cast by the time this article was written, over 93% of the ballots in 2016. Another state both sides closely observed is North Carolina, with 95% of the 2016 votes cast already made.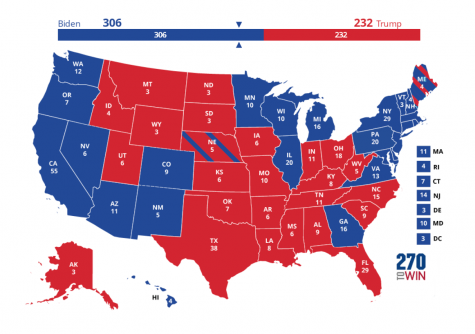 As Tyagi faithfully reminds us all, "By not voting, we give up on an indispensable chance to select representatives and leaders who will evoke change on issues that matter to us."
The future of America rests more 
heavily on the shoulders of its youth.
Works Cited: 
Brownstein, Ronald. The GOP's Demographic Doom. 23 Oct. 2020, www.theatlantic.com/politics/archive/2020/10/millennials-and-gen-z-will-soon-dominate-us-elections/616818/.
Heilman, Greg. US Election 2020: How Many People Have Voted so Far Compared to 2016. 3 Nov. 2020, en.as.com/en/2020/11/03/latest_news/1604411082_779066.html.
Moore, Mark. "AOC Raises $200K for COVID-19 Relief Playing Online Game 'Among Us'." New York Post, New York Post, 30 Nov. 2020, nypost.com/2020/11/30/alexandria-ocasio-cortez-raises-200k-for-covid-19-playing-among-us/.
Rajpal-, Alisha. The Importance Of Being Politically Aware – Youth Incorporated. 25 Sept. 2018, youthincmag.com/the-importance-of-being-politically-aware.
Sevastopulo, Demetri. "Why US Politicians Are Turning to Instagram Ahead of 2020 Election." Financial Times, Financial Times, 22 Feb. 2019, www.ft.com/content/737d2428-2fdf-11e9-ba00-0251022932c8.
"Understanding the Election: AP." Associated Press, The Associated Press, www.ap.org/media-center/understanding-the-election.