Introspection #16: Listen Up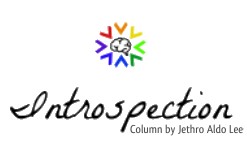 We must harness the skill to thoroughly listen to others.
Some peers were handling difficult struggles in middle school, but at such a young age, empathizing with their internal battles proved difficult. I wondered how it was possible for classmates to feel that desolate when we were just… kids.  I brushed it off— surely they were being dramatic.
But life changed.
Classes stimulated stress.
Dramas strained friendships. 
Parents increased expectations.
I felt my peers' pain.  
Then, in tenth grade, a person invited me to a group chat with her closest companions. Reading their older conversations, I was drawn by the intimacy radiated within their compassionate words, highlighting the maturity they gained through years of legitimately listening to each other when needed. 
Presented with the glory of true friendships, motivation surged within me to develop trust with others. 
But to do so, I had to learn to listen.
★  ★  ★
11 P.M., Sunday. 
I was about to finally sleep after hours of studying for my SAT when an individual unexpectedly called me.  When I answered, my ears sensed indisputable pain when she expressed,
"I'm sorry for bothering you, but can I talk to you for a sec?"
Her physics teacher's apathy toward her students' needs became so frustrating that my classmate collapsed into a complete mental shutdown.  Determined to soothe her mind toward harmony, I stayed awake at her side for as long as she needed me to.  One hour.
One pair of open ears.
Even if one is not the best at speaking when trying to console others, the value of someone just being there is undeniable.  People will only feel meaningful if their voices are heard.
Unfortunately, there is currently a widespread struggle to mentally survive in our intimidating world, forcing us to prioritize ourselves while disregarding others.  But for all of us to truly survive, we must emotionally respond to others' needs. 
We all have the openness within us to empathize— but some of us forget to do so.
Hence, a better future will be paved by making each other known. 
It starts by listening to each other.