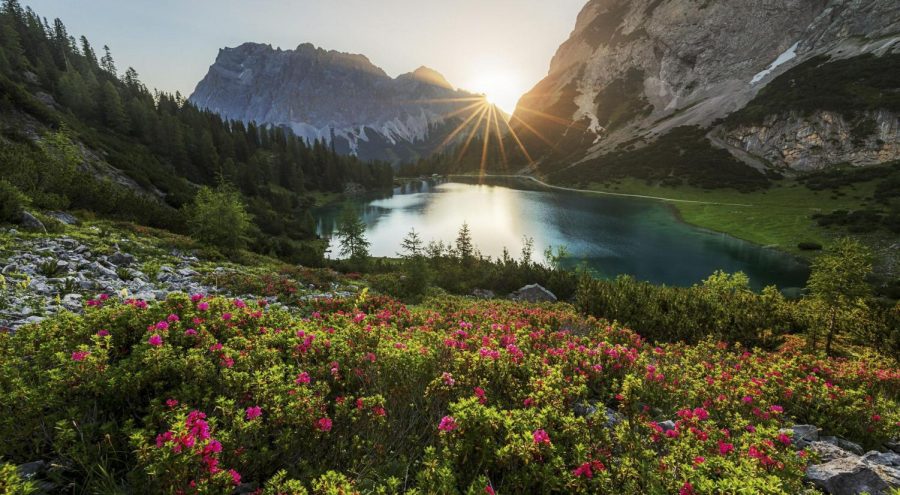 Introspection #13: Mother Nature's Riches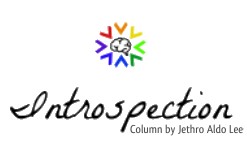 The beauty of "Smallbany" is more apparent than I thought. Frankly, I just need to go out more.
As a resident of the Capital Region for the entirety of my life, I am embarrassed to only recognize the value of its environment just recently. This situation can most likely be attributed to the travel restrictions imposed by the pandemic. I was supposed to travel to the Philippines for my grandparents' 50th anniversary this past summer, so with those plans canceled and my parents' vacation days still empty and open for adventure, we decided to embark on family excursions that adapted to what we were allowed to do instead. Thus, my parents decided to take my sister and me to many local areas, including Thacher Park, over the summer.
At that time, the last time I had gone to Thacher Park was in eighth grade for an earth science field trip. Despite the excitement I received from the outdoor retreat, I was too young to truly appreciate the nature that characterized the beloved location. My premature self was still too consumed with video games, texting, and other forms of technology, while my love for the outdoors was slowly corroding like a newly paved driveway throughout an unforgiving winter. 
However, the pandemic, as for many, accentuated the value of Mother Nature's gifts. Many of us take opportunities to venture out of our homes for granted. However, when COVID forcibly cooped us inside our houses for a long amount of time, many of us came to realize how much glee can heighten our spirits when interacting with the environment. Technology can only provide us superficial forms of joy. We can indeed receive some jubilation through digital means of entertainment, but that uplifted feeling can only last for so long. 
Hence, when I stepped into Thacher Park four years later, with my mind having endured the obstacles fortified by the pandemic, I was taken aback. I had seen its gorgeous landscape countless times during my field trip in eighth grade. But as a slightly more mature 17-year-old, the same sights spoke to my heart with greater grace, striking me with pronounced awe.
The stunning mountains filled my mind with perplexity over how colossal and imposing they were. Rocky hills surrounded the whole park, accentuating the magnitude and vigor of nature's work that many of us forget periodically.
The view of tiny houses, roads, and fields from up above highlighted the complexity of our world. The perspective reminded me of how the fortitude of our planet only exists through the potency of the small aspects within it. As Aristotle noted, "the whole  is greater than the sum of its parts."
The fresh scents of crisp trees clouded my nose with a pleasing aroma, filling me with mental comfort. The sweet songs of birds danced across my ears, piping my soul with joy as melodious chirps touched my heart. The sound and sight of the distant waterfalls mentally transported me to a place of sheer harmonious solace. My senses were all detecting the prowess of nature, but for a while, I had restricted myself of its delicate glamour.
As my family and I trekked through the Indian Ladder trail, my mind cleared of any doubts, worries, and other negative sentiments that have threatened my mental stability. Thoughts about college, AP exams, NYSSMA—they all vanished. Clouds were replaced by glorious sunshine and rainbows within my hyperactive brain. I was momentarily at peace. 
What is it about nature and our surroundings that makes many of us adore it perpetually, despite how slow-paced and constant it can be compared to the content found in digital media? To be honest, I do not and will probably never really know.  I always found human beings to be fickle, never satisfied with something for an extended duration and seeking new forms of satisfaction all of the time. 
Concerning technology, the most obvious trend to demonstrate this scenario is the change in what games have gained the most desirability over the years. For months, Fortnite and its thrilling and unpredictable missions to battle and survive among other players against a storm dominated teenagers' free time. Later, Fall Guys' addicting struggles to obtain a glorious crown while racing through elaborate obstacle courses captured the hearts of many. Then, it was the cute and innocent Animal Crossing: New Horizons, sparking the creativity of aspiring interior designers all around the world. Recently, Among Us has achieved the title of a fad, but even the compelling and strategy-based mystery game is noticeably declining in popularity, even though it has been updated with numerous new features.
Nature, however, somehow enthralls us everlastingly. To be fair, especially in Upstate New York in which the weather is as predictable as knowing how one will die, nature can momentarily frustrate us. In fact, flurries were even scattering across our skies in late April, fueling the annoyance of habitants who loathed the cold and yearned to be free from winter's cruel tricks. Today, many individuals still itch to be free from their uncomfortable sweaters and bask in the warmth of the sun's golden rays. Yet, despite nature's tiresome behavior, we always give in to its elusive beauties and cannot help but feel amazed by its precious aesthetical presentations. 
Maybe this phenomenon can be explained by an undiscovered reaction involved when fresh air enters our bodies, psychologically causing us to feel pleased by its presence. Maybe the cause is that it is just part of our human nature, considering how many years our predecessors had to survive through direct interactions with the environment, without the convenience that technology has brought us. Or maybe most of us just feel that way now because the pandemic stressed the mental value of stepping outside our house every once in a while.
No matter the reason, I encourage that we take more moments in our lives to appreciate the world around us. Especially for me, who is about to leave for college and become an impermanent resident of Albany, ambiental treasures like Thacher Park are soon going to be out of my reach. Hence, take advantage of every chance to enjoy every inch of your surroundings as much as possible. You never know when that one opportunity could be your last.
And even though Thacher Park will no longer be a twenty-minute drive away, its fascinating scenery sparks a deep sentiment in my spirit that will subconsciously console me forever.