Introspection #2: Santa is Coming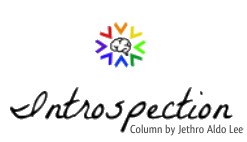 I know what you are probably thinking.
"Christmas was about two months ago… isn't this topic irrelevant? "
Well, not exactly. Also, I am well beyond my years of leaving out milk and cookies beside a chimney, hoping for a red man with a white beard to leave me gifts that suspiciously have my mom's handwriting on them. But the existence of "Santa" extends past his physical presence. He also exists through our spirits. Santa is present within the excitement that pulses through our veins when we see the first snowflake of the year gracefully transcending from the white sky. Santa is present within the love that fills our hearts when building snowmen with precious loved ones. Santa is present within the glee that shines in our souls when hearing the illustrious tunes of Michael Bublé and Mariah Carey.
Hence, many individuals experience a brief period of sadness when December 26 rolls around. As Christmas trees are taken down, ornament by ornament, fragments of our holiday spirit deteriorate until we eventually get back to living life as it was before the holiday season. Completing procrastinated assignments. Reporting back to research mentors. Paying for college applications.
We all think that Santa only comes once a year to fill young kids with joy. After rapidly sending gifts through everyone's chimney, he retreats with his reindeer back to his comfortable and warm home in the magical North Pole. After Christmas, stores that had once been filled with Santa-related merchandise are replaced with trendy shirts from Gucci and striking jackets from North Face all over again.
But I think that Santa is still here.
All-year-round. 
Santa returns whenever we let him. Within our hectic lives, we find it hard to find moments in which we can dedicate time to nurturing feelings of intimate happiness with ourselves. Personally, my childhood was characterized by pleasant euphorias. I would spend hours engrossed in whatever cartoons my jubilant younger self could find on the TV menu. I could spend years begging my dad to buy me a deck of Pokémon cards at Target, showing him how many 100s I got on my spelling tests. And I loved to dance. My mom owns a disco CD that contains many hits that I would wildly groove along with, particularly "Y.M.C.A.".
But I am older now. I am nearing adulthood. My journey from the delicacies of childhood to the challenges of adulthood is arduous, and scraps of my childhood joy keep shedding over time as I am entailed with more responsibilities, obstacles, and moments that reveal how perilous our world can be. Compared to before, my face forms into a smile less often, hugs can now feel like I am entangled by kelp in an ocean,  and the sounds of Super Why! coming from my television embarrasses me rather than thrills me. 
I still, nevertheless, seek moments of playful relief.
I used to think that to be mature, I had to stow away my childish pleasures. Hence, when my parents forced me on a trip to Disney World in the summer after tenth grade, I was not at all delighted by the colorful scenery that the park had greeted me with. But upon the sight of excited toddlers and smiling teenagers, my heart sank with the realization that life is too short to take forever seriously. If I truly wanted to mature as an adult, I must remember to hold on to my sentiments of the past. It does not matter that G-rated movies are usually preferred by toddlers and that Mickey Mouse's high-pitched voice seems too happy to be genuine. We must occasionally let ourselves escape from our less vibrant adult world and treat our minds to the glories of our younger selves. I mostly do so by engaging in "Animal Crossing: Pocket Camp", a cute game in which I can customize a campsite, cabin, and trailer to satisfy (mostly) adorable animal villagers.
Maybe Santa does not go away after Christmas after all. Maybe he just has trouble finding us.
When caught up in anguish, I would always repress feelings of jubilation that could comfort my struggling spirit. As I kept letting emotional pain corrupt my body, a troubling fog would thicken within me, making it harder for Santa to find me and alleviate my broken spirit. During Christmas, scattered lights and cheery carols would clear the storm in my mind, making it easier for Santa to enrich my soul. Once Christmas passed, however, dark clouds would start to loom inside of me once again.
Hence, I used to be as glum as my peers when the holidays ended, quietly packing away my Santa hats and Christmas sweaters that would only be unearthed again in 365 days. But now, I question why Christmas must be the only time I allow myself to bask in sheer joy. Why shouldn't my high spirits continue to endure throughout the whole year? 
Just because Christmas is over does not mean that your Christmas spirit should disappear with it.
I acknowledge now that Santa is present throughout many moments of my life. Receiving the email that I had been accepted into the ESYO Symphony Orchestra. Filling in the last bubble on the last SAT that I would ever take in my life. Listening to the harmonious melodies of Tchaikovsky's Romeo and Juliet gorgeously occupying my room. In those times, my heart pounds with the same liveliness that treats me every morning on December 25.  Santa Claus is coming to town.
And he plans to stay.