A Democracy At Stake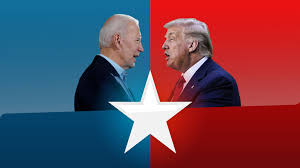 November 3rd, 2020 will be the day that we, as Americans, decide if we will choose a man who will lead our country with grace and intelligence, or a man who will destroy our democracy as we know it. The stakes have never been greater. 
The US Census Bureau reported that in 2018, only sixty-seven percent of eligible voters registered to vote. Out of that disappointing statistic, fifty-three percent of them were casting a ballot. Regarding the 2016 presidential election, only thirty-nine percent of people between the ages of eighteen and twenty-four voted. Since the 2016 election, fifteen million people have turned eighteen. Fifteen million people could make a significant difference this November 3rd.
Vice President Joe Biden has made an enormous impact on the lives of regular Americans for decades. While there are too many to mention here, one important accomplishment that deserves recognition occurred in 1990. Vice President Biden introduced the Violence Against Women Act (VAWA), which was signed into law by President Bill Clinton in 1994. He also happened to be close friends with Republican Senator John McCain. While they disagreed on some issues, they were always respectful of each other and their opinions. They were so close that McCain requested that Vice President Biden deliver a eulogy at his funeral in 2018. If there is anything that we need now more than ever, it is bipartisanship and reaching across the aisle. 
Because of the dedication and service to his country, President Barack Obama awarded Vice President Biden with the Medal of Freedom with Distinction. This is the nation's highest civilian honor, and it has only been awarded to three other people in history. Before presenting the medal, Barack Obama said, "It was eight and a half years ago that I chose Joe to be my vice president. There has not been a single moment since that time that I have doubted the wisdom of that decision. It was the best possible choice, not just for me but for the American people." Joe Biden has done incredible work for our nation, and he will continue to do more as our next president.
Over the last four years, Trump has continued to shock the American people less and less with his constant lies, insults, racism, homophobia, and sexism. His cruelty to various communities has been appalling. On November 25th, 2015, Trump mocked disabled New York Times reporter Serge Kovaleski during a rally in South Carolina. It doesn't get much worse than that. He has brought the office of the President of the United States (POTUS) to its knees. Our allies no longer trust or respect the office of the POTUS, and dictators around the world have used and manipulated Trump for their own personal gain. Trump has turned his back on the free world's battle against climate change. The way Trump handled (or didn't handle) the COVID-19 pandemic was and is nothing short of a crime. Over eight million Americans have tested positive for COVID-19, with a staggering two hundred nineteen thousand dead. In my opinion, his lack of handling the pandemic constitutes a form of genocide. 
The choice couldn't be clearer. Donald Trump, if re-elected, will continue to dismantle our democracy and put the lives of Americans in harm's way. Joe Biden will re-establish the respect and honor that America has worked so hard to attain. 
This is the result of whether or not Americans exercise their right to vote.